Financial programs have been strongly embraced in the affiliate marketing sphere. Not only do they pay above average commissions when compared with other program categories, but since money conversations are relevant in most people's lives, you don't need to be a financial guru to earn significant profits from these products.
Financial products such as credit cards, savings accounts, insurance, loans or even free credit scores offer high-paying commissions that range from $40 to $150. Plus, when it comes to financial products, you often earn a commission by providing leads (CPL) or getting people to take small actions like filling a form (CPA).
The question remains: how does one actually earn money from these products? This article will give you an overview of the six biggest success factors.
Choosing the Right Niche
To be a successful affiliate you need laser-like focus on a target market and identify a specific niche. Having a niche allows you to focus on an area of expertise and send a message to a particular target with particular needs. Your objective is for your audience to say, "That sounds like what I need (or want)."
To find your niche you want to start by identifying a few topics that you find interesting and write them down on list. When we asked Peter Keung from HighInterestSavings.ca how he creates compelling and engaging content for readers, he said, "My audience is quite engaged, and I am also personally interested in the topics of high-interest savings accounts, credit cards, and personal finance in general. I consider myself part of this online community, and all of the new stories and features on my website have come from community needs and requests."
It's too hard to write content on a subject you're not passionate about. So, you must find topics that interest you and then, in order to better position yourself in your niche market, you will need to do competition research to see how competitive your selected topics are and find a way to differentiate yourself.
Choosing the Right Affiliate Programs / Products
In order to choose the right affiliate programs to promote, make sure it's desired by your target audience.  You can do this by first shortening your list to a few topics second ask yourself if there are financial products that relate to these topics of interest and thirdly, ascertain if they provide value to your audience. Try to think a little outside the box.
The secret to affiliate marketing success according to Peter Keung from HighInterestSavings.ca is "patience to build authentic connections and community. But most of all, don't lose sight of providing real value to site visitors."
Commission Earnings
Once you get a good sense of what products you want to promote, the next step is to identify the ones that provide higher commissions, which will allow you to get a good sense of your most profitable options.
Choosing a Vendor
It's often preferable to work with long-established vendors with a good reputation and high traffic. New vendors typically will not be able to provide conversion metrics that allow you to see which merchants convert their visitors to sales successfully. So, choosing a reputable affiliate marketing network often yields superior results.
It's also important to choose a partner that has products that are a good fit for your audience. When selecting a partner and product, Stephen Weyman from CreditCardGenius.ca and HowToSaveMoney.ca says, "we focus on partners with good products that we think are the right fit with our audience."
Build a Brand That Adds Value to the Consumer 
To convert, keep in mind that content is about what's valuable to others. Your aim is to capture your readers attention and help them find a product that will bring them value. When asked about how they draw traffic to promote their financial product, HighInterestSavings.ca's Peter Keung said, "I wouldn't consider 'promoting' to be an accurate term for my website. I feature products that I believe are newsworthy and relevant to my site visitors. If my site visitors cannot derive value from a product, then I shouldn't be featuring them."
If you're consistently creating content that's helpful for your target customer, they will start to see you as a trusted authority, which makes them much more likely to takeaction on your product recommendations. There is a reason why Stephen Weyman, of CreditCardGenius.ca and HowToSaveMoney.ca, says, "recommending the right products to our readers has always been our focus right from the very start."
SEO
If you want to find potential customers, you must make sure that they can find your content. You can do this with search engine optimization (SEO), which will improve your website ranking and help drive traffic.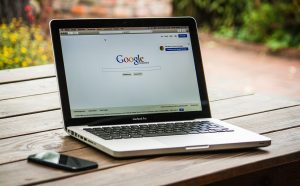 The more content you can produce, the more keywords you can rank for on search engines. Given that keywords help foster good SEO, it's important to do research to determine which keywords improve the likelihood of your content appearing when people are looking for it. Once you know which keyword you want to rank for, they must be integrated into your published content.
The Google algorithm prefers 'naturel' content, which is written to inform people, and not to satisfy the requirements of old search bots. So, even if there is no clear rule on the optimal number of keywords that need to be included on each page of content, it's important to make sure you don't over use them. According to best-selling direct marketing author, Joe Pulizzi, in his book 'Epic Content Marketing,' traffic to a piece of content doubled when targeting one keyword for every 150 to 200 words in a piece of content.
High Quality Traffic
If you are not seeing conversions and your website's traffic volume is high, it probably means that visitors you're attracting aren't high quality prospects. Often it is a matter of re-thinking the way you have been targeting your prospects by shifting your focus from quantity to quality.
With a bit of testing and analysis, you can get to the bottom of what is preventing your visitors from converting. Once you figure this out, you will be in a position to improve your SEO strategy or your PPC campaigns to not only attract more traffic but also the right traffic.
Another way to generate high quality traffic is through social media. Though a few tweets about your business won't bring customers pouring in, social media is a great way to attract potential clients, redirect them to your website and to convert. To do that, you must make sure you're consistently posting information that is relevant and helpful to your audience. You must also be available to answer questions and keep your social media account updated with new content. 
Consistency
It's important to understand that each post you make could bring new customers to your website. Since Google loves fresh new content, your website's ranking will benefit from every new article you blog, which is a great way to keep in touch with your customer base.
And if there's no reason for people to look at your blog—why would they? What would be the point of them coming to see your outdated content? Although keeping up with your content can be difficult, you could make it easier by simply scheduling it in advance.
Take-Away
To start a successful an affiliate journey, you must choose the right niche and affiliate programs/products. Once you've done that your success will be dependent on getting high-quality traffic by optimizing your website for search engines (SEO) and constantly producing quality targeted content that will help your target market find products from which they will derive value.
If you've enjoyed this read, visit our website for other articles and our affiliate network.