We recently published an article for publishers on how to manage risk when participating in a merchant affiliate program. Today we are going to look at the flipside and how merchants must manage risks in order to launch and run a successful affiliate program.
From
choosing the right partners to having the right processes to ensure your
affiliates are complaint, there are numerous risks that when handled properly
will ensure your affiliate program is run in a way that protects you as a
financial institution.
Read on below for our top seven tips for managing risk.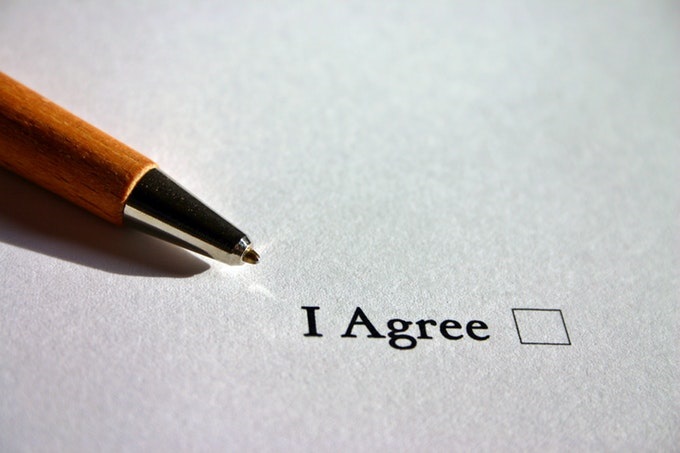 Find Publishers that complement your product – You want to make sure you get the most relevant publishers to promote your product and that they have the right audience. Investigate their online presence by visiting their website and social media accounts to see if it aligns with your products or brand. You can ask publishers how they plan on marketing your product(s) and discuss marketing strategies to make sure they align with your brands values and objectives. Watch out for publishers who don't provide the right credibility or tone to match your brand.
Manual Approval of Publishers – With all the brands we work with, we recommend manually reviewing and approving all publisher partners. This gives you an opportunity to get to know each site, show that you are invested in the relationship, and understand what their tactics are for marketing products. Have your questions ready. For example, "what incremental value will this affiliate provide?" and "How would this site reflect on my brand?" By putting questions together you should be able to identify which publishers to work with.
Terms and Conditions – Clear and defined terms and conditions are a critical element in any affiliate program. There are many templates available online, and we recommend consulting an expert specialized in internet marketing to make sure you are fully protected. These terms give you the opportunity to create the rules of engagement for your partners – how you expect the relationship to be, the commercial terms, and consequences should the rules be broken.
Compliancy – As a financial institution, to have a successful affiliate program you must ensure publishers comply and work within your guidelines to avoid a loss in customer trust, missed revenue targets, and worse, costly legal issues. So, it's important to monitor the publisher's statistics and try to have regular conversations with your top publishers to keep track of how they are driving traffic. The more in-touch you are, the less likely they will be to try to circumvent your affiliate agreement. You can also go through each piece of content before it's published or have an affiliate agency sign off for you.
Updating Content – We understand that compliance teams expect content to be up-to-date, as it provides a good customer experience. A great way to help mitigate this risk is to ensure your terms and conditions are clear and we always advise that the affiliate manager conducts an audit regularly. By making the terms and conditions clear and by working with the right publishers, they will be happy to keep the information up-to-date and will be willing to change content in a timely manner.
Right tools and flags to prevent, identify and manage affiliate fraud – When onboarding and vetting new publisher partners, Share Results software offers a built-in Affiliate Verification Index (AVI) used to identify and score each publisher application. Each AVI score measures the accuracy of an affiliate's account details. Publishers who have a low AVI score (for example: 1 out of 5) should require further screening. On the other hand, publishers who have a high AVI score (for example 4 out of 5) are deemed to be more reliable.
Sale fraud protection and click protection fraud – It's important that the affiliate software for example recognizes duplicate applications and repeated clicks from the same IP address, so you don't payout fraudulent commissions.
---
In
conclusion there are many benefits
of affiliate marketing for financial products and services. In the
case of a financial institution, such as a bank, insurance company or saving
and loan associations, it's important to make sure that not everything is about
prohibition, but building long-term relationships with high-performing, trusted
partners. Like any marketing channel, although there are some risks, if the
financial institution implements the right processes and tools, the risks are
much more manageable.
Let us know
if you have any questions on how to manage risk for your business by getting
in touch.